Health NXT Roundtable - BHAM
Health NXT Roundtable - BHAM
8/21/2019 6:00 PM
8/21/2019 9:00 PM
Description
Join an intimate gathering of peers in the Healthcare industry for dinner, networking and valuable insights from inspiring speakers. This Roundtable is designed for healthcare senior executives, entrepreneurs, investors and operators who are open to sharing their unique perspectives on the evolution of the industry.
Registered attendees will also be invited to a private LinkedIn group, where we will share executive summaries and post a handful of questions that will help you prepare for lively discussions with the group.
Seating is limited and registration closes Monday, May 20 (or when seats sell out), so get your ticket now!
We look forward to seeing you there,
David Nour, Roundtable Host
Program
Live Presentation: Co-Create: The Future of Health Won't be Created; It Will Be Co-Created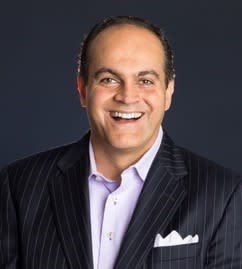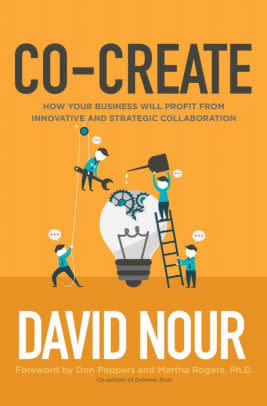 David Nour, CEO, The Nour Group, Inc. Health practitioners, executives, and their respective organizations must balance learning and performing to evolve. That evolution no longer comes from being the smartest in the room but from Innovative collaboration with strategic relationships - within and external to the organization. Nour will explain how co-creating provides the construct, the process, and the tools to help you do just that - evolve yourself, your team, and your health organization.
Virtual Presentation: The Best Team Wins: The New Science of High Performance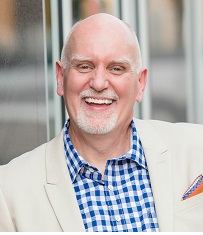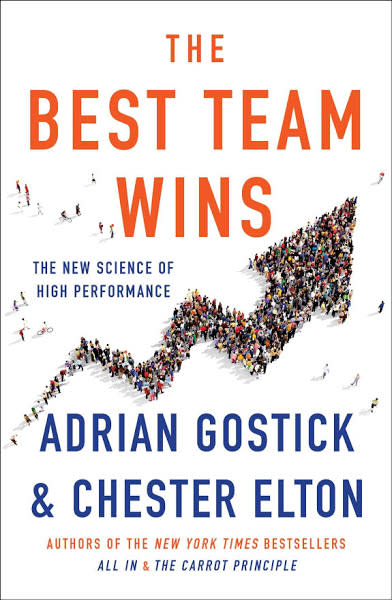 Chester Elton, #1 Bestselling Business Author, Organizational Culture, Employee Engagement and Teamwork Expert is one of today's most influential voices in workplace trends. Chester Elton has spent two decades helping clients engage their employees to execute on strategy, vision, and values.
He has been called the "apostle of appreciation" by Canada's Globe and Mail, "creative and refreshing'" by the New York Times, and a "must read for modern managers" by CNN. Elton is co-author of the multiple award-winning New York Times and #1 Wall Street Journal bestselling leadership book, All In, The Carrot Principle, and The Best Team Wins. His books have been translated in more than 30 languages and have sold more than 1.5 million copies worldwide.
Elton is often quoted in publications such as the Wall Street Journal, Washington Post, Fast Company and the New York Times. He has appeared on NBC's Today, CNN, ABC, MSNBC, National Public Radio and CBS's 60 Minutes.
Elton serves as a leadership consultant to firms such as American Express, AT&T, Avis Budget Group and Procter & Gamble.
Live Presentation: Health NXT Fund I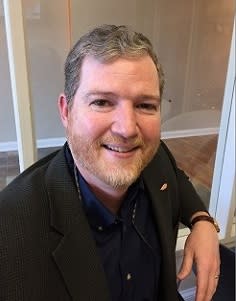 Eric Dobson is the Chief Executive Officer of the Angel Capital Group, a national syndicate of angel groups and funds. He spent the last 27 years working in government and the private sector, the last 16 in start-up technology ventures. He was the founder of four companies, helped found six, and led investments in 25 more. Eric has served as the CEO of several companies and has expertise in strategic planning, business development, technology licensing, R&D, commercialization, intellectual property development, corporate leadership, and early stage private equity investing. He holds a BA from the University of Tennessee in 1991 where he was remains a Lecturer on Entrepreneurship in the Department of Management in the Haslam College of Business. He received a Masters of Science and Doctorate of Philosophy from the University of South Carolina in 1993 and 1998 respectively. He now applies all the hard-earned knowledge and experience from these ventures and exploits to venture-style investing.
Pricing
Event Pricing
• $100 per person - includes Networking, Drinks, Dinner and Program
• Free registration for current Health NXT Members*
*Learn more about the benefits of Membership at HealthNXT.org
City Club Birmingham
Regions Harbert Plaza - 32nd Floor 1901 6th Ave N



Birmingham

,

AL

35203