Health NXT Design Thinking and Visual Storytelling LIVE - NASH
Health NXT Design Thinking and Visual Storytelling LIVE - NASH
6/19/2019 7:30 AM
6/19/2019 6:00 PM
Description
Join us for a full day of highly engaging and interactive sessions focused on Design Thinking and Visual Storytelling, designed exclusively for healthcare practitioners, executives, entrepreneurs, and investors.
The fast-paced agenda includes:
Mini-workshops led by inspiring speakers and coaches (see sessions and bios below)
TED-like presentations by entrepreneurs on critical challenges they're addressing in the industry - Information on the Health NXT Fund
Updates from Health NXT City Chairs on what's happening in other markets
With plenty of time for dialogue, your ticket includes continental breakfast, networking lunch, and a closing reception. A Health NXT members-only dinner wraps up the evening. We look forward to seeing you June 19.
- David Nour & Marc Wolfe, Event Hosts
Content Descriptions:
Strategy Visualization: Why Your Health Story Simplified Will Be More Impactful
David Nour, Founder & CEO – Health NXT, and Lin Wilson, Creative Director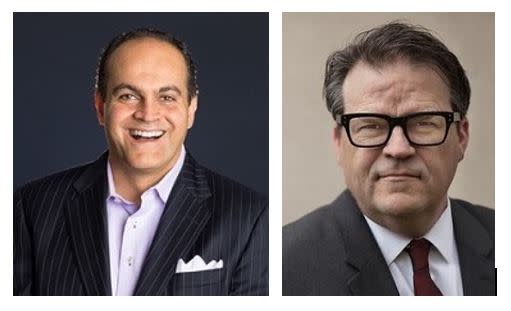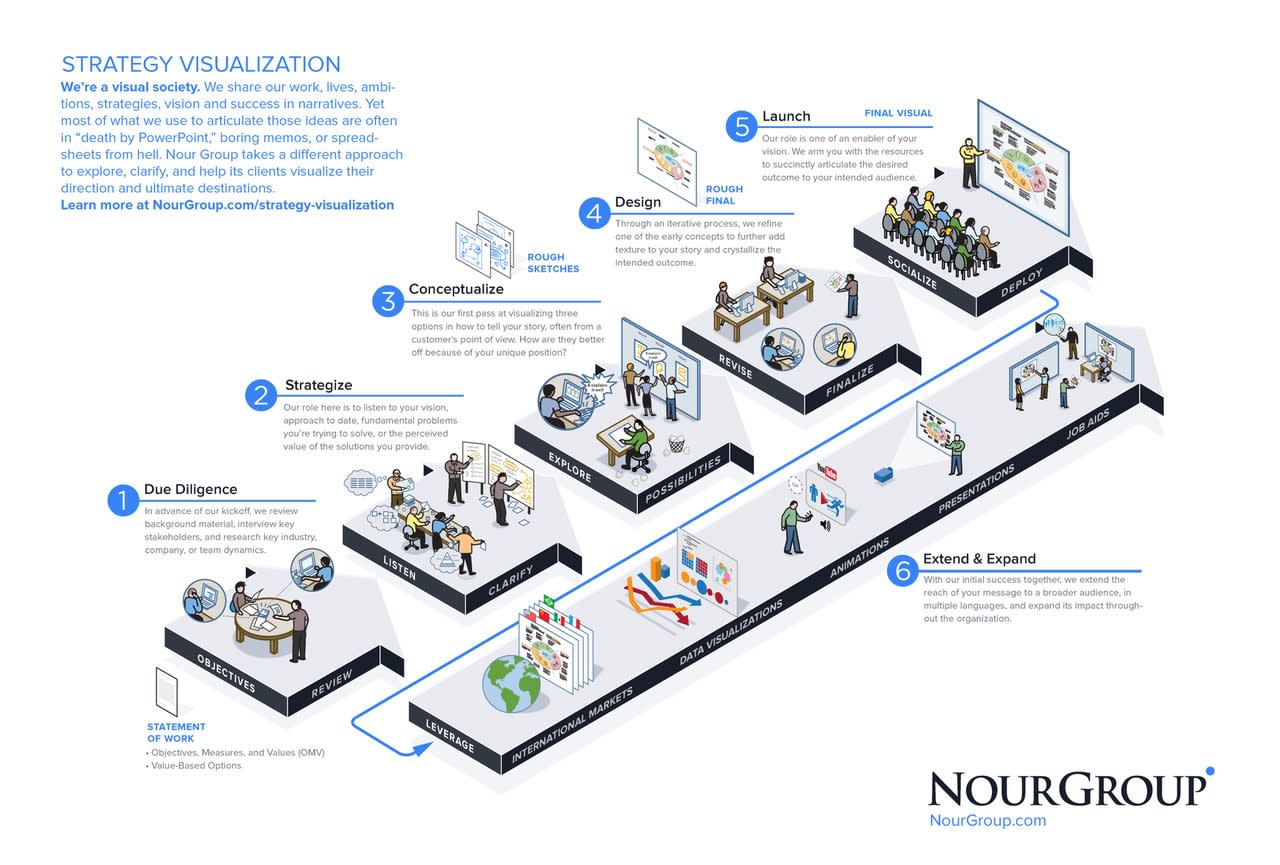 What if health practitioners, executives, entrepreneurs and investors were able to say more with less?

What if health professionals clarified unnecessarily complicated health ecosystem dynamics?

What if health insurers simplified everything from enrollment to member benefits explanations?

What if brilliant entrepreneurs spent less effort trying to prove how smart they were and more effort creating dialogue and co-created paths forward?
That's where strategy visualization comes in. Join best-selling author of Co-Create and Health NXT founder, David Nour, and Creative Director, Lin Wilson as they take the audience through this 90-min, highly interactive and hands-on workshop on turning ideas into visual concepts. Come prepared to actually draw, as Lin and David walk you through how to visually simplify, clarify, and communicate your vision, strategic path, or a specific process flow.
The Interactive Health Learning Difference: How to shift your performance curve through training and development
Tory Van Voorhis, CEO – Second Avenue Learning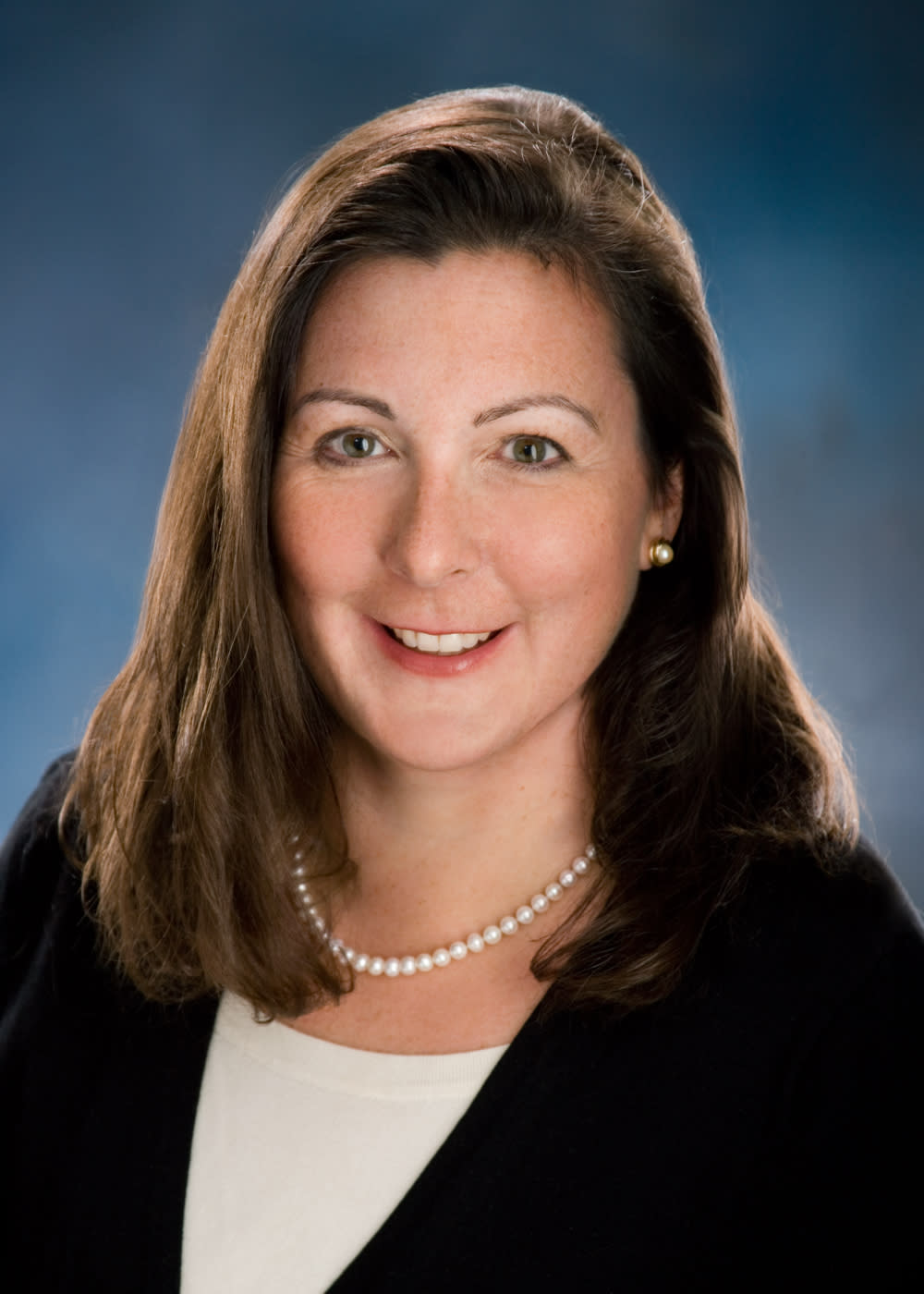 Visual storytelling goes hand-in-hand with effective and impactful training. In 2019 and beyond, that training cannot be the same learning and development path of the past. In the face of continuous disruption in healthcare, organizations that want to improve the patient experience and overall population health, while reducing clinician and staff burnout, must change their approach to learning and execution. Top-performing companies are those who manage to innovate and shift the performance curve. How do they do it? Join Tory Van Voorhis, CEO of Second Avenue, as she shares examples of highly engaging, interactive learning journeys. In this hands-on workshop, Tory will ask participants to think about a challenging learning opportunity that they can redesign, reinvent, or reinvigorate during the session.
At the epicenter of cognitive science and technology, thought leader Victoria (Tory) Van Voorhis has been a researcher, practitioner and producer of educational media for impact. She has led cross-functional teams fostering collaboration between commercial business and academia, producing innovative solutions for organizations such as the National Science Foundation, Library of Congress, Department of Education, and global publishers including Pearson and McGraw Hill. Second Avenue is her award-winning studio, which has been recognized by The Kennedy Center, Google, and numerous innovation awards. Tory is best known for developing learning journeys that increase the speed and accuracy with which teams adapt to change. She has degrees from Smith College and New York University.
The Storytelling Leader in the Evolution of Healthcare
David Hutchens – Author, Developer of Leaders, and Cocreator of Better Narratives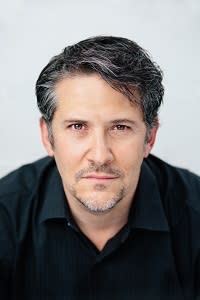 A story experience that speaks to the heart of leadership
If you're a leader, you're the narrator. Today, more and more organizations are recognizing the power of narrative and story as a core leadership discipline.
Are you developing the organization? Tell a story. Inviting customers and markets to engage with your offerings? Tell a story. Are you looking for powerful ways to speed the change process, disseminate knowledge, and bring clarity to your complex work? Tell a story!
In this fun and interactive program, bestselling business author David Hutchens will introduce you to the fast-growing body of theory around organizational narrative. Then, you'll get to work identifying the narrative assets that define your work.
How to Turn Your Presentation into a Conversation
Greg Rosner, Founder, CMO - PitchKitchen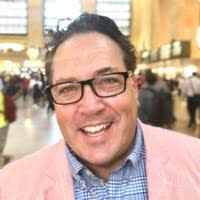 Most websites and presentations are all "ABOUT US" and how awesome "our solution" is which nobody cares about and everyone ignores. How do you enroll your audiences in your innovation? How do you get them to change?
Your audiences care about their problems and what they are trying to accomplish. If you want your ideas or perspective to become their health solution you must involve yourself inside a conversation about your audiences' transformation story. This workshop will help you clarify the #1 problem your audience has as it relates to your idea, perspective or solution and how you can design a conversation that engages, changes minds, and moves others to act.
[1] Clarifying your message - turn your solution into a problem-centric message that resonates with your audience
[2] Power of three - Design a three-part conversational presentation around the change you believe in
[3] Create your three-word story
This unforgettable 90-minute highly interactive workshop will tap your creative brainstorming about your audiences' story and the conversation you need to have with them. This interactive session will include pairing up, use of Slido.com for live projected Q&A and polling, post-it-note brainstorming, and mini-presentations.
Greg Rosner is the founder of PitchKitchen, a creative agency that helps business leaders fix their bad presentations and websites by focusing on the problem, simplifying their message and visualizing the story - turning presenters into trusted guides. The PitchKitchen team has helped design marketing for SAP, Top Workplaces, Genentech, Mitsubishi and hundreds of other innovative businesses.
Digital Health Stories That Resonate and Transform
Alex Kramer, Senior Analyst, Product Strategy – Tufts Health Plan
Alex Kramer is a Senior Strategy Analyst at Tufts Health Plan where he focuses on developing the commercial division's digital strategy to engage members in new and innovative ways. Prior to Tufts Health Plan, Alex covered the healthcare technology industry at Forrester Research where he helped payer, provider, and technology vendor organizations evaluate and adopt emerging technologies like advanced analytics, cloud storage, and virtual care. Trained as a journalist, Alex is extremely curious about the changing healthcare landscape and in learning about how to better collaborate across the vertical.

Session Description: Hundreds of digital health vendors are growing to offer healthcare organizations new ways to engage their customers in healthy activities to improve outcomes for the organization and their customers. But healthcare organizations are inherently designed to be risk averse, which makes it difficult to evaluate and adopt these potentially valuable new technologies. Tufts Health Plan has developed a pilot strategy to overcome these traditional barriers and deliver innovative solutions to our members. This session will explain how Tufts is planning to partner with innovative new vendors to offer a wider range of digital health technologies to improve health outcomes.
The Winds of Change in US Healthcare
Marcus Whitney, CEO – Health:Further
Marcus Whitney is Founder and CEO of Health:Further, as well as Co-Founder and Partner at Jumpstart Health Investors. Marcus founded Health:Further in 2015 when he sensed that significant forces of change were about to enter the healthcare industry, and that there was a need to convene a diverse group of leaders from different segments, industry incumbents, investors and innovators to share insights and learn from each other to navigate the path ahead.
Creating the Health:Further Festival, Marcus established the largest gathering of healthcare innovators in the Southeast US between 2015 and 2018. Over those years, insights were shared by leaders like CMS Administrator Seema Verma, Olympic legend and Cancer activist Scott Hamilton, HCA Chairman Milton Johnson and CrossFit founder and CEO Greg Glassman. Marcus also organized and hosted delegations of dignitaries and innovators from China, Israel, the United Kingdom and The Netherlands to the festival.
In 2019, Marcus partnered with Steve Tremitiere to evolve Health:Further into a strategic advisory firm. In a few short months, the pair have become advisors for CEOs of multi billion dollar healthcare firms and partners with the Greater Manchester international innovation initiative.
As a co-founder and partner of Jumpstart Health Investors, Marcus helped build the most active healthcare venture capital firm in the country, investing in over 80 companies in five years. This has given him expert-level insight into innovations happening in digital health, AI and the rise of consumer healthcare models.
Marcus has a track record of success as an entrepreneur in his own right, inside of healthcare and beyond. He recognized the shift to consumer engagement in healthcare as the co-founder of Clariture Health (sold to Trilliant Health) a HIPAA compliant digital and social advertising platform for health systems. His knowledge as a digital marketer goes back to the early 2000s where he was a partner and Chief Architect at market leading email marketing company Emma (sold to Campaign Monitor) where he designed the software systems and led technology.
Additionally, Marcus is co-founder and co-owner of Nashville Soccer Club, a new professional soccer team currently competing in the United Soccer League and set to debut in Major League Soccer in 2020.
Marcus is a member of the 2019 class of Nashville Health Care Fellows, the inaugural Young American Leaders Program class of Harvard Business School and a board member of the Country Music Hall of Fame.
Health NXT Fund: Success Proofing the Health Entrepreneurs' Journey
Phil Ostwalt, Health NXT Executive Committee Fund Chair
Eric Dobson, President – Angel Capital Group (ACG)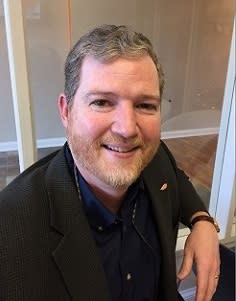 Eric Dobson is the Chief Executive Officer of the Angel Capital Group, a national syndicate of angel groups and funds. He spent the last 27 years working in government and the private sector, the last 16 in start-up technology ventures. He was the founder of four companies, helped found six, and led investments in 25 more. Eric has served as the CEO of several companies and has expertise in strategic planning, business development, technology licensing, R&D, commercialization, intellectual property development, corporate leadership, and early stage private equity investing. He has developed numerous products and services including wireless technology with Oak Ridge National Laboratory supported through grant programs from the Department of Homeland Security's Advanced Research Projects Agency. That project was awarded the National Laboratory Consortium Technology of the Year for 2004. Dr. Dobson was named the Navigator Entrepreneur of the Year Award by the Knoxville Chamber of Commerce in 2010 and the Pinnacle Innovator of the Year for 2011 by the Innovation Valley Technology Council. Eric served on a number of not-for-profit and for-profit Boards, Membership Committee of the Angel Capital Association, Board of Directors for the Appalachian Investors Allaince, and Board of Directors for General Graphene. He holds a BA from the University of Tennessee in 1991 where he was remains a Lecturer on Entrepreneurship in the Department of Management in the Haslam College of Business. He received a Masters of Science and Doctorate of Philosophy from the University of South Carolina in 1993 and 1998 respectively. He now applies all the hard-earned knowledge and experience from these ventures and exploits to venture-style investing.
Health Consumerism and Retail Stories Worth Learning From
Ken Robbins, CEO – Response Mine Health
Sponsors
Partner
Response Mine Health
Pricing
Event Pricing:
$250 Regular Registration
FREE to Health NXT Members*
*Learn about the benefits of Health NXT Membership at HealthNXT.org
The Wond'ry | Vanderbilt University
2414 Highland Avenue, Suite 102



Nashville

,

TN

37212